WANCHAI, HONG KONG, October 13, 2017 --- Boly Inc., a global high-tech company headquartered in Silicon Valley, will showcase the company's latest 4G trail camera and 3G/2G non-wireless cameras. These cameras will be on display in booth # 3CON-118, at the Hong Kong Electronics Fair, taking place October 13 – 16, 2017.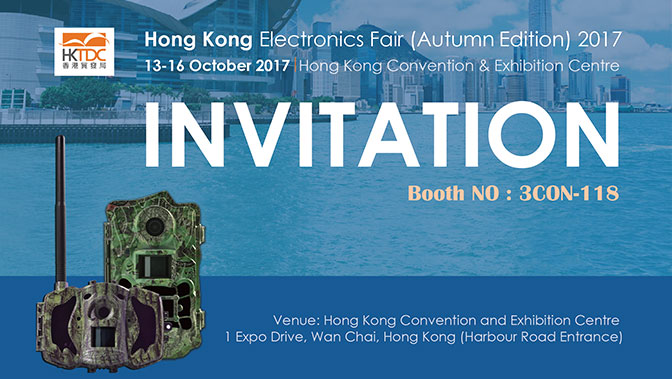 Bolys' latest and most advanced 4G trail camera, the MG984G will be displayed in the company's booth. With a lightning fast 4G data transferring speed, 30MP photos and 1080p videos, the MG984G can capture subject movement up to 100ft at night, within an angle of 60 degrees.Boly Inc. will also have the company's most popular wireless and non-wireless trail cameras on display.
Their trail camera's feature long range technology, which can sense subjects and capture their images at a further distance, while covering a wider angle, than competiors cameras.
About Boly Inc.
Bolymedia Holdings Co. Ltd. was established in 2002. The company has three subsidiary companies in California, Shenzhen and Hong Kong and has filed over 90 patents covering broad areas of Imaging and Clean Tech. The company manufactures digital scouting cameras, auto-focus camera modules for cellular devices, security cameras, ultrasonic motors, and optical zoom components. For more information, please contact our colleague.
Contact:
Ricky
Sales Director
sales@bolymedia.com