Las Vegas - Boly Inc. will announce its new technology on concentrated PV development - Tripler 2.0 at 2017 SPI in Las Vegas. Welcome to visit our place for further discussion. Our Booth is 706 in Mandalay Bay Convention Center.
Tripler and Enhancer are Boly's first generation of concentrated PV technology. Tripler is a new design in PV technology will concentrate three times the amount of Solar lights and turn out three times the electricity. Since Boly's technology uses one third less the solar cells the cost is less than regular solar.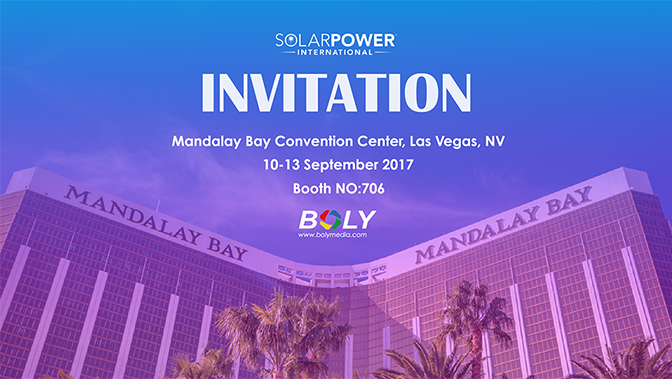 Boly Inc. is dedicated to creating economical and high-efficiency solar energy for the sake of human kind. The company is trying to make the majority of people have access to solar power energy, to lower the high cost of PV energy, and to bring convenience to our ordinary lives.
Boly has announced three revolutionary products in earlier of 2017 exhibitions. We harvest large amounts of business interest from all over the world, especially visitors from India, Brazil, Germany, USA and South Africa.
Come and know more the latest CPV modules at Boly booth in SPI!